Trap vs Skeet vs Sporting Clays
What's the difference?
---
So you're going down the shotgun sports rabbit hole? Excellent; buckle-up. This article is intended as a quick overview of each of the main sports. We'll be diving deeper into the different clay sport variations in later posts.
Trap shooting, skeet shooting, and sporting clays are all popular shotgun sports, and they have distinct differences in terms of rules, target presentations, and shooting techniques. Clay shooting has been utilized by hunters for many years to practice their craft. Better to miss a target than real game. Over the years, clay shooting sports have become popular on their own, with many participants never carrying over to real hunting.
Some shooters gravitate towards one discipline to start with, preferring one to the others. Deciding factors tend to be their current equipment, range availability, costs, and local community influence. Once a shooter tries one discipline, they tend to try them all! Don't hold back. Each discipline helps you develop specific skills, and those skills tend transfer to the other disciplines. Here's a brief overview of each:
Trap Shooting - Targets Move Away From The Shooter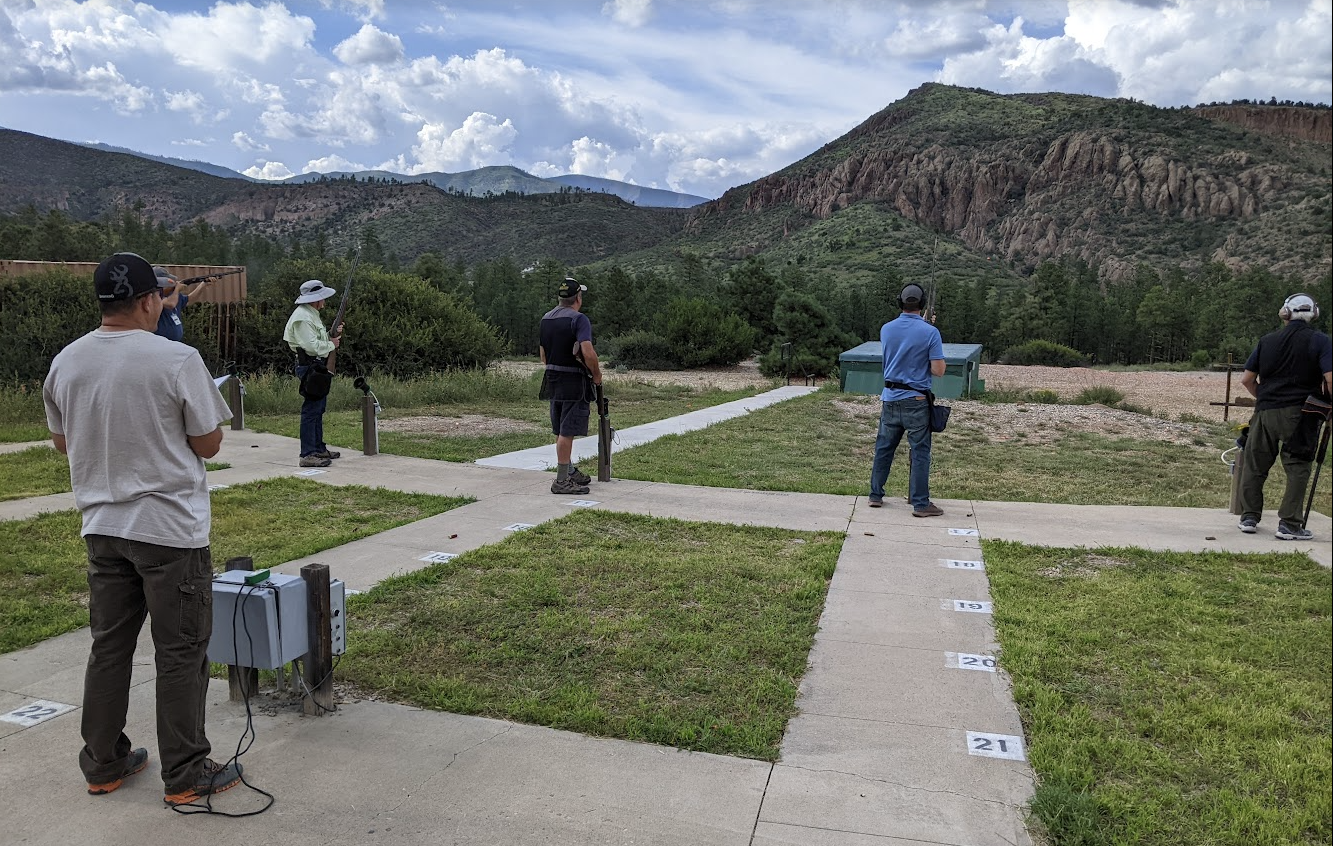 In trap shooting, participants shoot at clay targets that are launched from a single machine located in front of the shooter.
The trap machine throws targets away from the shooter at varying angles and heights, simulating the flight path of birds rising into the air.
A shooter will stand 16 yards away from the trap house at one of five shooting stations positioned in a semi-circle. Each shooter will shoot 5 shots at each station then rotate to the next station, totaling 25 shots for an entire round.
After each shot, the trap machine will move to a different horizontal, and possibly vertical angle, making the next clay presentation different than the last.
Trap shooting challenges a shooter's consistency, as each station will present the target differently. Stations 1 and 5 will have harder angles than 2, 3, and 4.
There are multiple variations of trap shooting, including singles, doubles, handicap, wobble, and Olympic. All will take you deeper if you wish to venture further down the rabbit hole. We'll dive into the variations in greater detail in later posts.
Check out the video below from our friends at Target Focused Life to learn the trap shooting basics.
Skeet Shooting - Targets Cross In Front Of The Shooter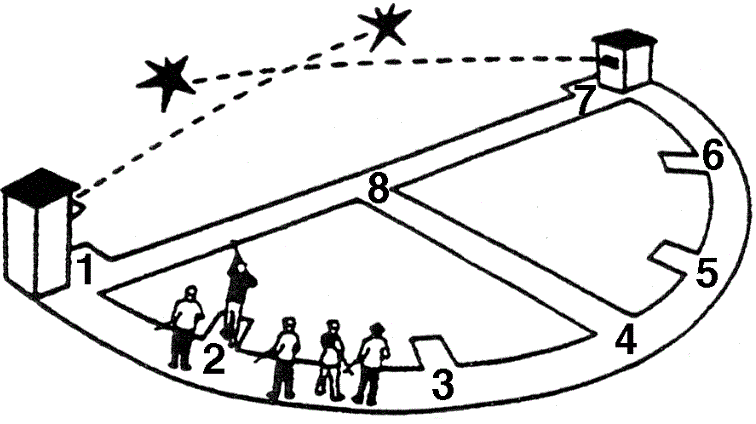 Skeet shooting involves targets that are launched from two trap houses positioned in a semi-circle.
The two houses are referred to as the "high house" and the "low house." Targets from each house cross in front of the shooter at different angles and heights.
Shooters move through a series of shooting stations, taking shots at singles and doubles targets.
Skeet requires shooters to adapt to changing angles resulting in very different shot leads, testing their ability to read target trajectories accurately.
Because these targets are crossing in front of the shooter, target lead becomes more important.
Skeet shooting often includes two variations: American Skeet and Olympic Skeet. We'll dive deeper into these variations in later posts.
Sporting Clays - Targets Have A Variety Of Distances And Angles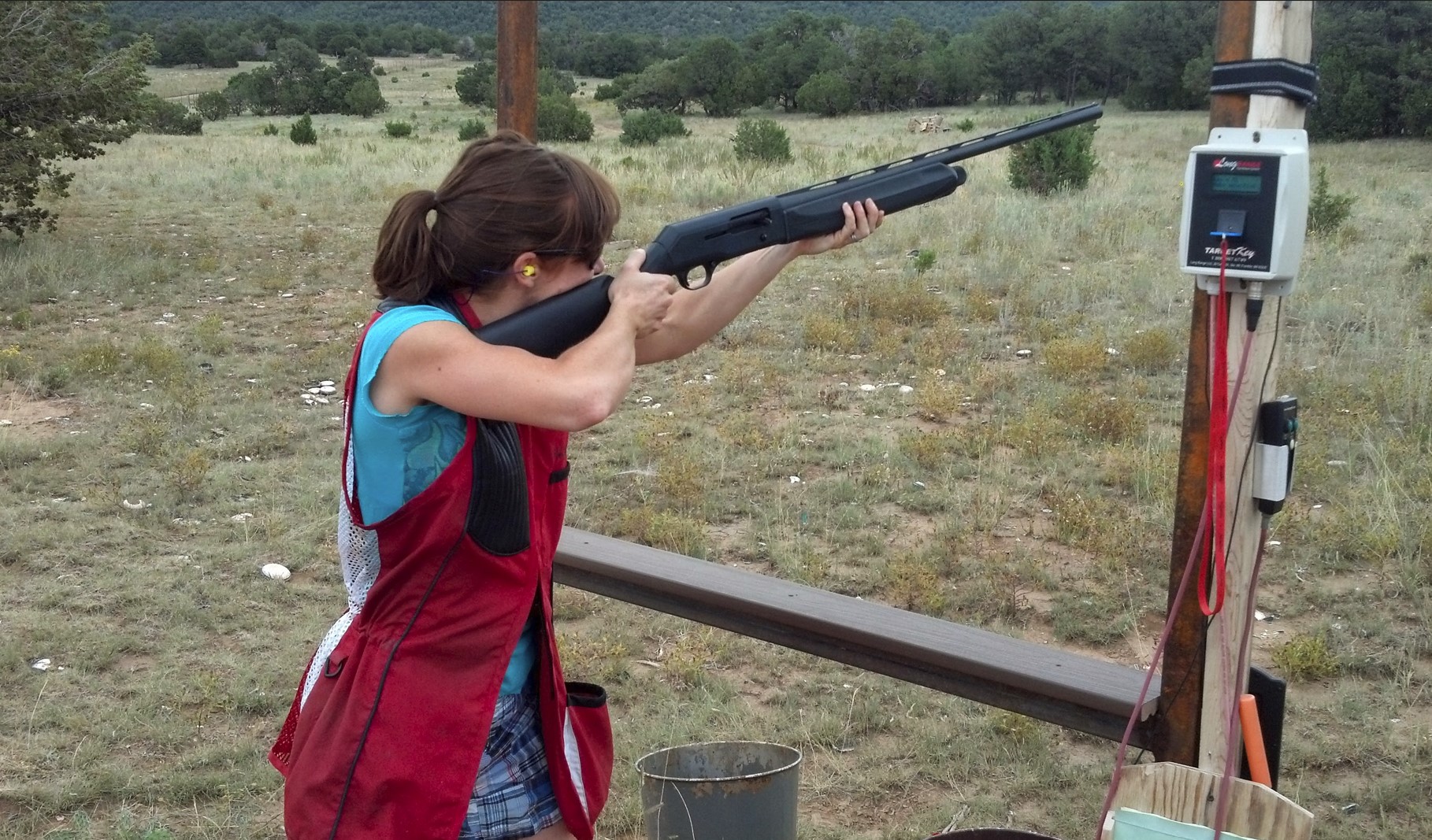 Sporting clays is designed to simulate a variety of hunting scenarios and challenges.
Courses consist of multiple shooting stations, each presenting different target presentations, distances, and angles.
Targets in sporting clays can mimic different types of game, like rabbits, flushing birds, or overhead shots.
Unlike trap and skeet, there's no set pattern for target presentations, making sporting clays more unpredictable.
Sporting clays emphasize adaptability, as shooters encounter diverse scenarios that require quick decision-making and versatile shooting skills.
Check out this video from our friends at the NSCA that covers more details.
In summary, while all three sports involve shooting at clay targets with shotguns, they differ in the complexity of target presentations, shooting techniques, and overall experience. Trap shooting focuses on consistent target patterns, skeet shooting involves changing target angles, and sporting clays offer diverse and challenging scenarios to replicate hunting situations.
If you want to go further down the rabbit hole, check out our post on the different kinds of boom sticks HERE!