"If it doesn't add value, it's waste." - Henry Ford
Our "Phase 1" is the foundation of a system that will become a robust, well integrated, shotgun sports platform. Slay Clays has three distinct customers: Shooters, Clubs, and Third Party Companies. Below, we outline the value we bring to each.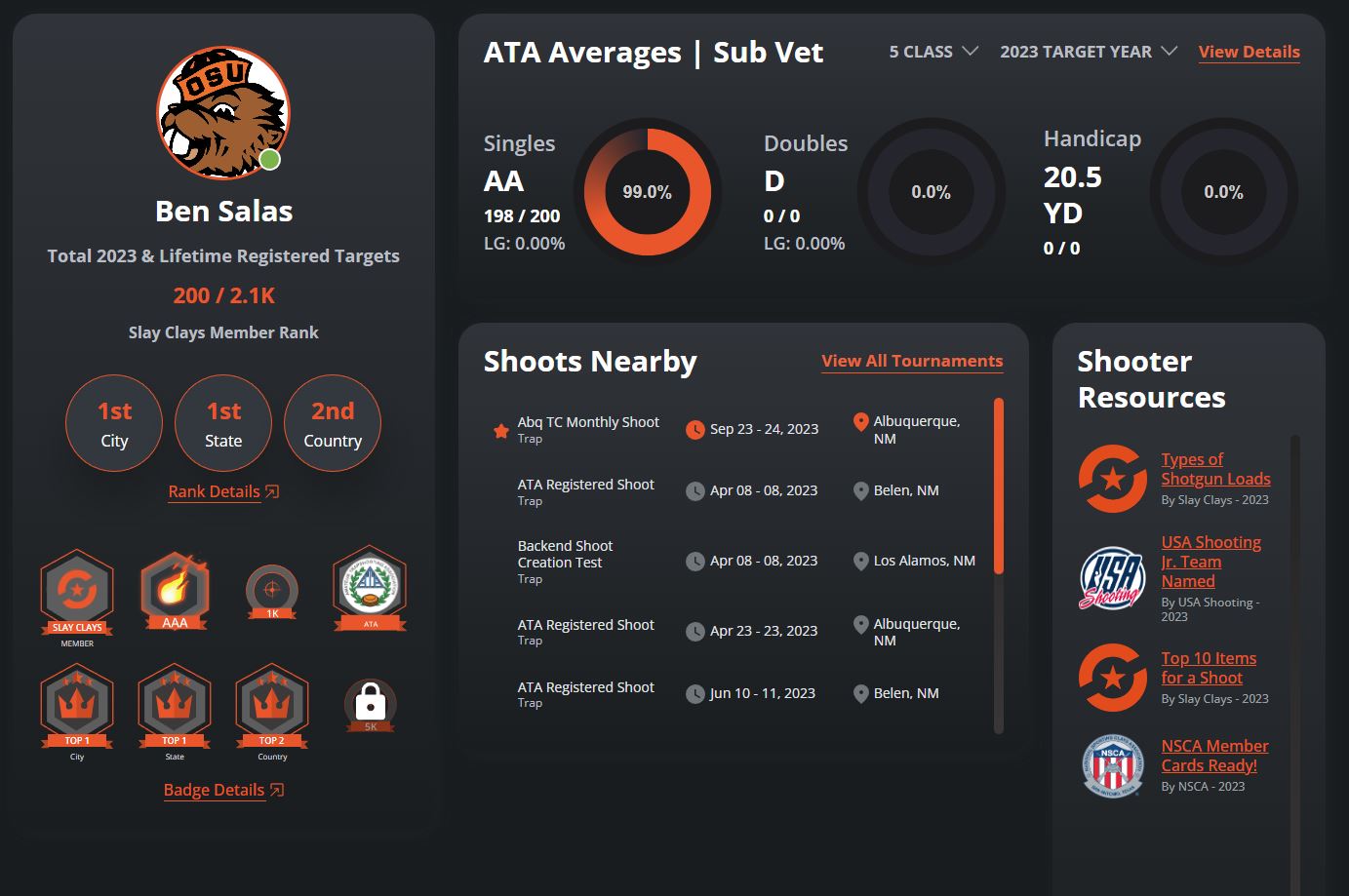 Integrated Shooter Dashboard
Everything you need in one dashboard.
Upcoming shoots based on your location

ATA Averages Card




Shooter Resources

Achievement Badges

Slay Clays Shooter Ranking
ATA Averages Data
We've partnered with the ATA to provide you quick access to your ATA Averages Card data, making classification a breeze.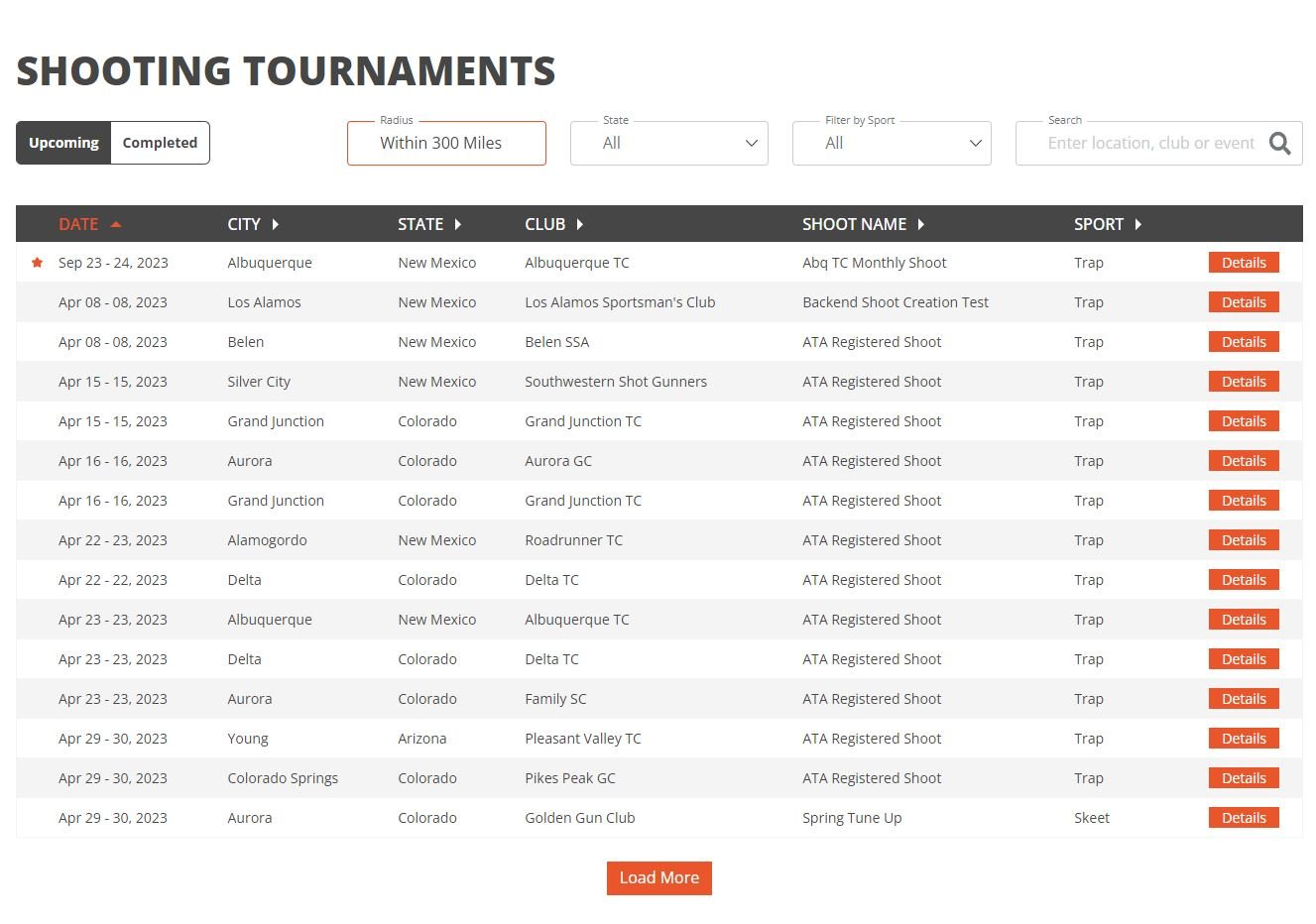 Shoot Finder
Why see monthly shoots from a small club a thousand miles away that you have no intention of attending? Our shoot calendar is based on location so when shooters log in to Slay Clays, they see the nearest shoots first with the ability to expand search areas and criteria.
Range Finder
Quick access to all your nearest clubs. Our club finder is location based, meaning your club list starts by showing you the clubs in your current area with the ability to search nationwide.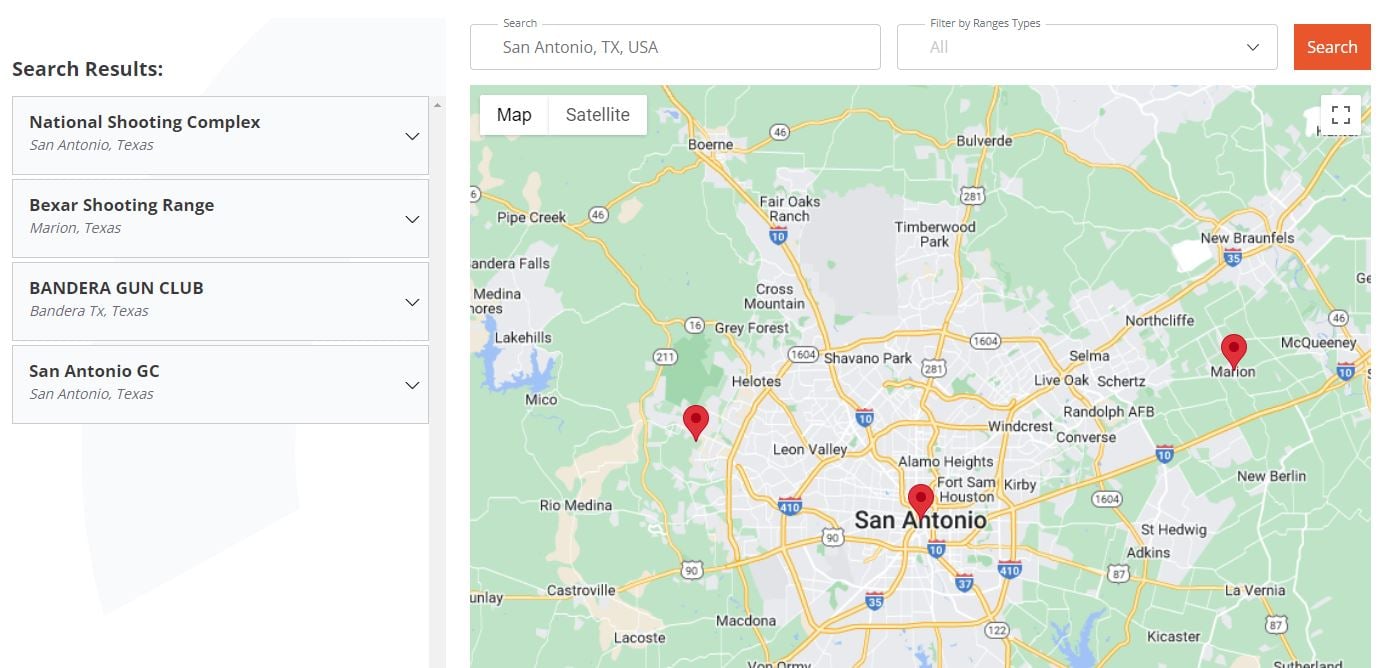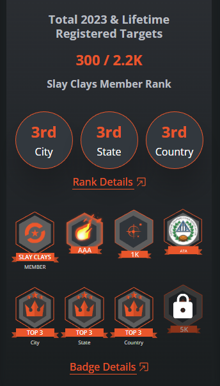 Gamification
Earn badges and get rewarded for all your shooting. We work with 3rd party sponsors to get discounts and products in your hand that keep you shooting.
Manage Club Details
Get your club details out to the masses. From hours of operation to types of ranges and amenities you offer, all of your details can be managed from our platform.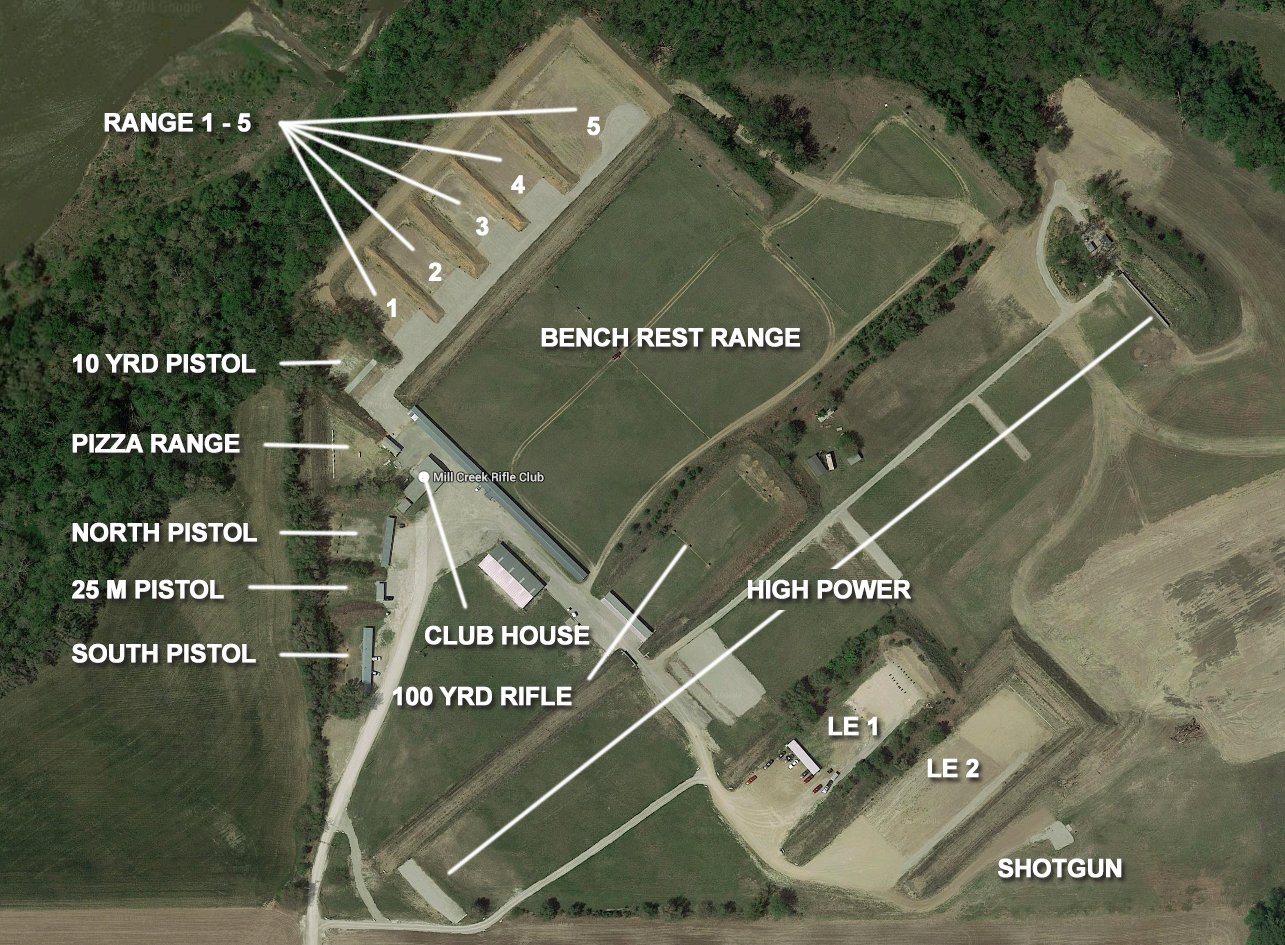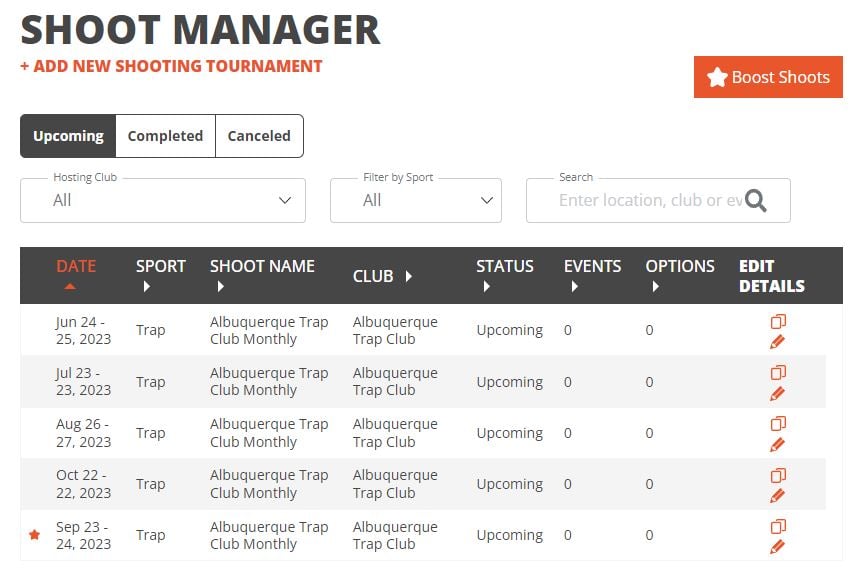 Consolidated Shoot Calendar
In our "Phase 1" release, we give Clubs the ability to manage and market their shoot calendars and shoot details across all shotgun sports, Trap, Skeet, Sport, and Olympic in one place. Get your shoots seen by all shotgunners. View all of our shoot management features HERE.
Boost Shoots
Get your shoot listed at the top of a shooters calendar. With our industry first feature, you can boost the visibility of your shoot to all Slay Clays shooters within a mile radius that you define from your club. To find out more about Boosting a shoot, click HERE.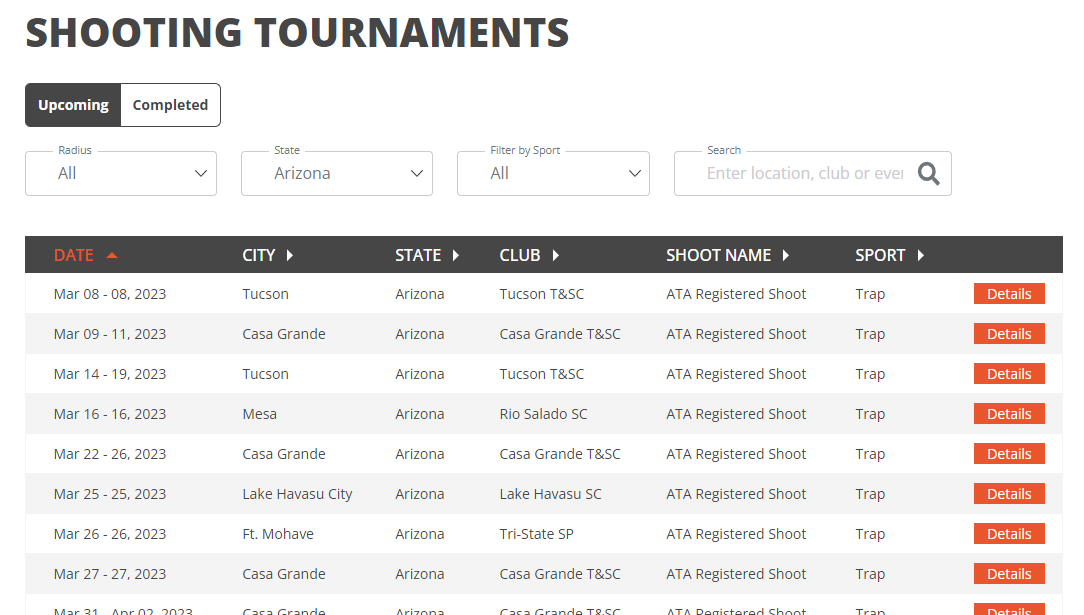 Advertising
Slay Clays has a powerful, industry first, location based advertising platform. From local to national level advertising, you pick the area. Get your products in front of thousands of shooters, shoot managers, and range owners.