SHOOTER STATISTICS
Shooters can see their statistics in an straight forward, easy to navigate page. Shooters are able to see:
ATA Stats
Lifetime Stats
Statistics by Year
Single Shots/Double Shots
Handicap Shots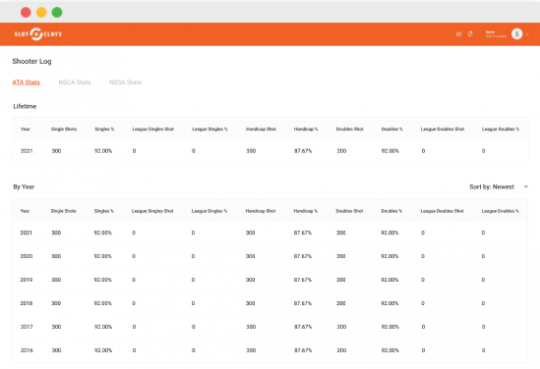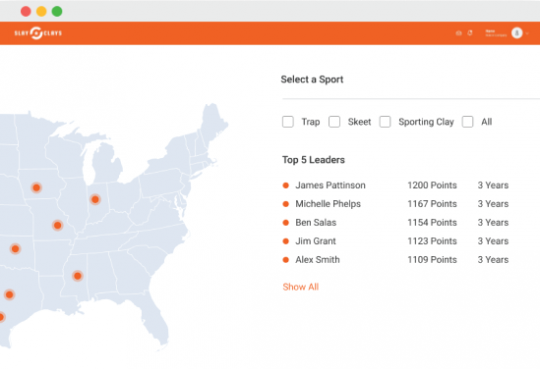 SLAYCLAYS RANKINGS
In the Shooter Hub, shooters can see how they rank againsts others on the SlayClays platform.
Map View - See who is in the lead near you
Sport type filter
See who is in the top 5
See how you rank nationally and locally

CHALLENGES
SlayClays releases challenges periodically for a chance at bigger and better rewards.

BADGES
Shooters can earn badges as they accomplish certain milestones.

SHOOTER RESOURCES
SlayClays gives shooters a library of resources to help them improve.
FIND EVENTS
Shooters can now see what events are coming up.
View events both nationally and locally
Register for events
View more information on the event website
Never miss another event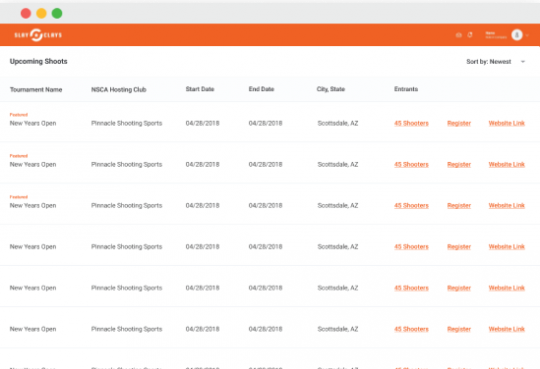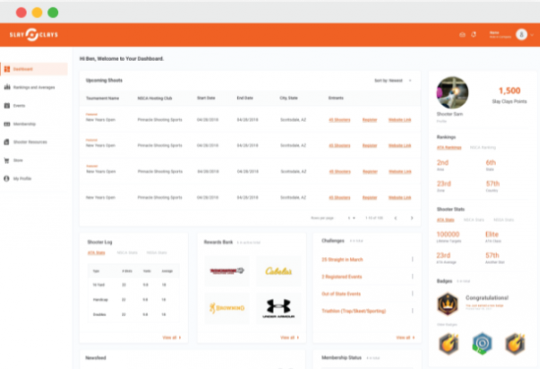 REWARDS BANK
Shooters can now earn rewards based on their accomplishments such as:
Lifetime registered targets
Events per year
First registered event
Top place holders
Participation rewards for very active, low placeholders
The Shotgun Sporting Landscape