The Why
How did Slay Clays come about? Where did we start? Where are we going?
---

Slay Clays was born from a passion for shotgun sports and realizing the necessity to modernize the sport in order for it to stay competitive with other recreational options. Shotgun sports is competing against TV and gaming for participation time.
Without up-to-date tools and software systems for the shoot organizers and governing bodies, fewer events will take place leading to lower participation, especially with youth. We believe the more we can simplify the shoot management process and lower the time overhead, more clubs will hold competitive shoots.
Without modern technology for the shooters, the less attractive it is for young and new shooters. Without relevant brands helping to market and promote the sport, we'll see a decrease in membership and participation numbers.
We at Slay Clays wanted to create a platform that brings modern features to shotgun sports: state-of-the-art user interface and experience, social networking, gamification, shoot management, and community building. Integrating these features will allow shotgun sports to thrive among other sports that are quickly modernizing.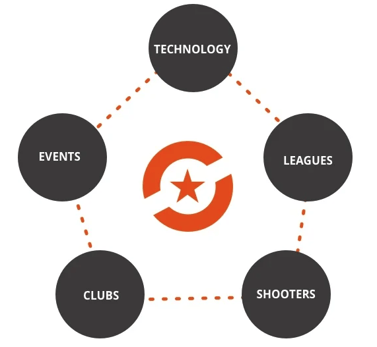 We're creating a platform to bring together shooters, event organizers, and sponsors across all shotgun disciplines. With our industry first features, we want to put the shooter first and help them develop and grow in shotgun sports.
We are building this for you! Join us in building a platform the shotgun sports community can be proud of.