Shooter Dashboard Features
All the info you need, in one place!
---

ATA Averages Card
The Averages Card is one of the most used features of our app. All your scores and official ATA score data at your fingertips. Easily classify and references your past event scores.
Past 3 years of averages data
Singles, Doubles and Handicap averages broken down in a easy-to-read format
Download a printable averages card
Shoots Nearby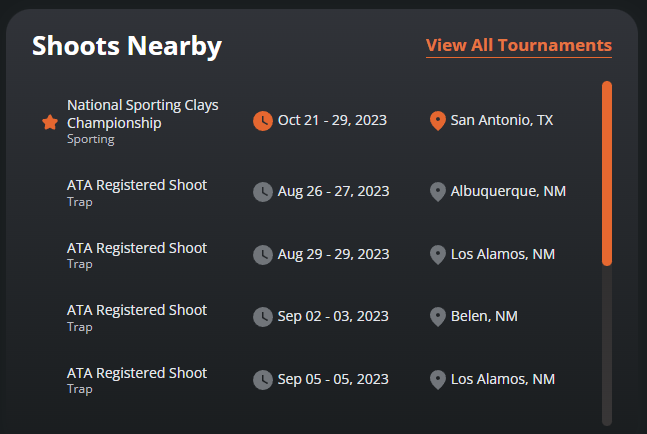 Quick view of events coming up in your area. Add your address to your profile to activate localized content.
See all types of shoots. Trap, skeet, sporting, Olympic, charity, and non-registered.
See events happening around you, never miss another one!
Shooter Resources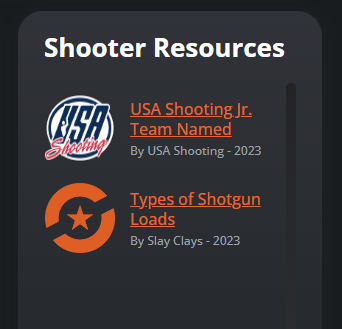 Stay up-to-date with articles and news from the shotgun sports community.
Slay Clays Badges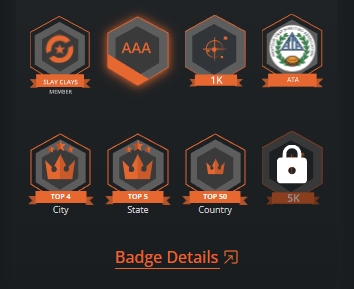 Earn badges as you get better and hit milestones in shotgun sports. As you unlock these badges, rewards and discounts will be given to you.
Hit Top 50 in the country? Unlock that badge.
Shoot over 5000 registered targets? Unlock that badge.
Slay Clays Rankings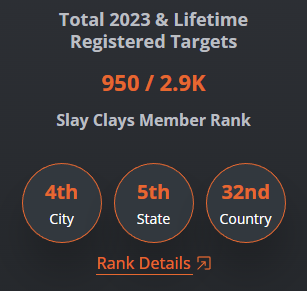 As we build out our gamification engine, you'll be able to earn gear and discounts from out sponsors throughout the year from your State and Country rankings.
The more targets you have, the more rewards.
See how you stack up against other Slay Clays accounts all the way down to your city.