Putting the Shooter First
Our shotgun athletes are priority number 1!
---
Built from the ground up, the Slay Clays Shooter Hub is a modern system designed to put the shooter first. With the best in industry user experience, we give every shotgunner the tools necessary to elevate their game and compete at the highest levels.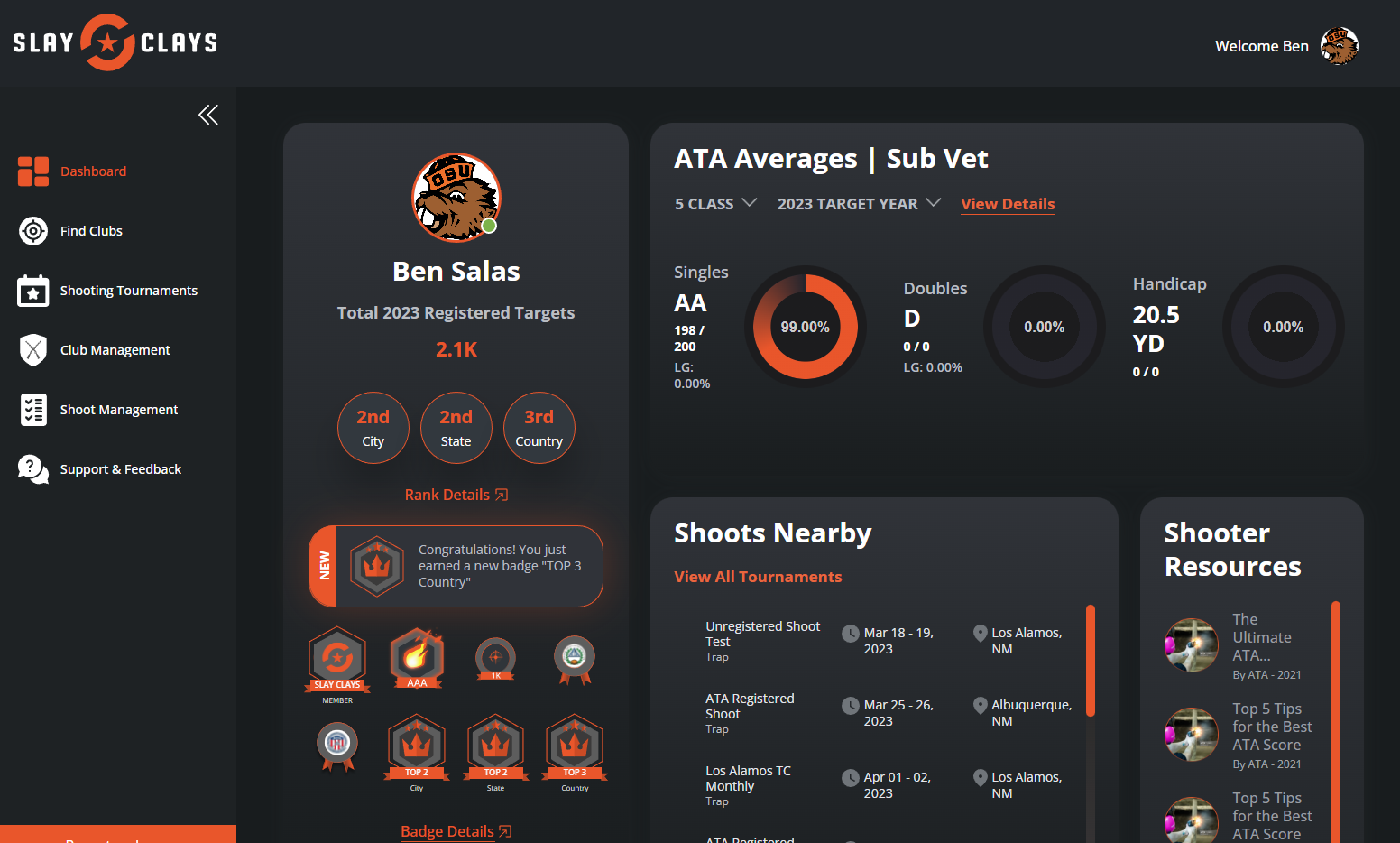 With features such as membership management, shooter performance data, upcoming shoots near you, and Shooter Resources. The Shooter Hub is a one-stop location for everything a shooter needs.
The Shooter Hub also incorporates exciting new features never before seen in the industry such as real-time Slay Clays city, state and country rankings, achievement badges, and tiered rewards based on participation and/or performance.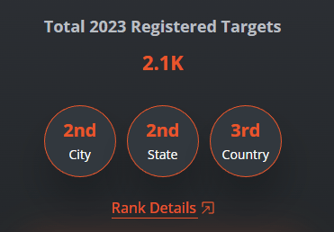 What's even more awesome is that much of the data in your Shooter Hub is location based, giving you the most relevant data at your fingertips.
Days are gone where you are notified of shoots 2,000 miles away. Find our what's happening next in your area across all shotgun disciplines. The Slay Clays Shoot finder is the most advanced of any shotgun event calendar available right now.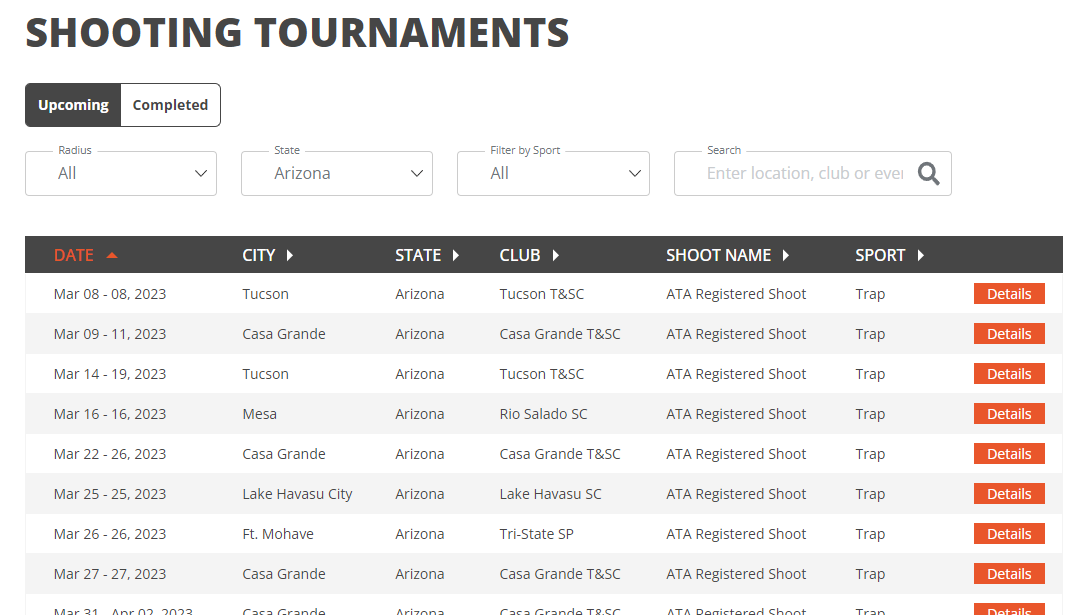 And for all you ATA shooters out there, we have a full blown averages card for you to easily reference. The ability to select your number of classes and shoot year for history, classification will be a breeze.